Bicycle
For all the bicycle lovers our hills invite you to spend days cycling through the history and ancient crafts of the Marchegian reality. An event to share together is the ride of "Giro d'Italia", in 2006 it even passed through Serrungarina, travelling up and down Tomba Road.
You can ride in a landscape reach with ancient villages (such as Mombaroccio) or Ducal Palace in Urbino (Unesco Estate), riding through Medieval fortresses (Mondavio) and suggestive views such as "Gola del Furlo".
Walking with Mario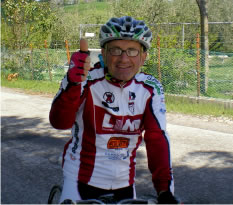 A special guide will bring you to the discovery of the most interesting and curious itineraries… Uncle Mario is waiting for you in our Farm holidays to plan with you the next trips!
Possibility to rent a road bike and mountain bike!
Itineraries
• Up and down through the valleys
DIFFICULT LEVEL:




LOOK
In the nearness
• On the balcony of the Adriatic Sea

• A spasso tra gli ulivi



• The enchanted caves






Suggested for the mountain bike
• From a panorama to another one


• A look at the monastery

Motorbike
For the motorbike lovers "Al Mandorlo" offers the possibility to spend a pleasant relaxing moment, enjoying pleasant itineraries and especially… the courses of the good cooking!
The large parking in front of the restaurant allows to park many motorbikes. And who is looking for some relaxation can relax oneselves under the sun in the swimming-pool side or refresh with a good dive!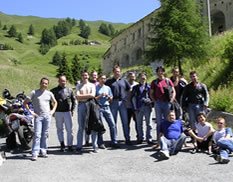 Meeting Motorbike
• 25th April "Due cuori due ruote" Calcinelli
• 1st May "Motoincontro A.Stocchi" Piobbico
• 23rd June "A spasso per le Alpi" Calcinelli
… E tanti altri ancora! Per tutto l'anno
Group special price
For groups with more than 6 people
Half board € 45,00 *
Full Board € 55,00 *
* Prices valid for all the year (with the exception of the High Season July-August)
* Drink and coffees are not included